Travel industry leaders share their experience on the impacts of Covid-19, digital transformations and the shift in consumer behaviour
Covid-19 has been an incredibly challenging time for the travel industry. Everyone is doing their best to adapt to the 'new normal', be as agile as possible and service their customers the best they can during these uncertain times.
The impact on travel companies global expansion plans, operations and resources has been unprecedented, hopefully this is only a once in a life time event and we can all learn from this experience to safe guard travel for future generations.
Hepstar's Co-Founder and CEO, Brett Dyason, sat down with a Ricardo Fernández (Managing Director of Destinia) and Marc Hofmann (CEO of CheckMyBus) to discuss their experiences and insights on the impact of Covid, digital transformation and shifts in consumer behaviour.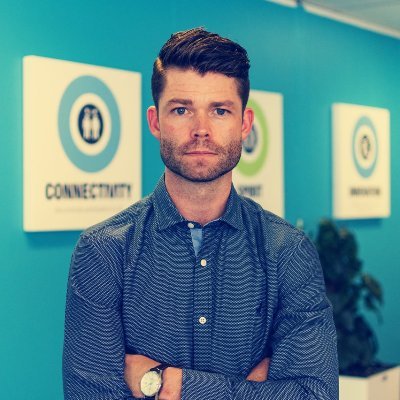 Brett Dyason (Hepstar): "Covid-19 has affected the entire travel industry. I don't think anyone is experiencing volumes anywhere near what they were pre-covid. How have you adapted your businesses to continue operations during this period?"
Ricardo (Destinia): We closed 2020 with a 50% drop in global bookings. These are bad figures, but when considering the global average, we beat the market with an incredible performance. It was a challenge to adapt our organisation, but I guess the key difference was being able to remain relevant for our customers. The volume may be smaller, but we have to keep ourselves in the race. We need to be competitive. If we stop and remain in a 'stand-by' mode for this period, the day after recovery, we won't be able to run as fast as we used to.
Marc (CheckMyBus): We have a strong belief that bus and ground mobility in general will become even more relevant once Covid-19 is "under control." Following this logic, we decided to keep the whole team on board with limited short-time work in areas where needed. At the same time, we focused our resources on sustainable areas, such as product improvement or working on supporting the eco-system, with knowledge sharing to help digitalise faster and easier.
Brett Dyason (Hepstar): "Are there any lessons you have learned during this time that will be applied to your business moving forward?"
Marc (CheckMyBus): Such a crisis, as tough as it is for eveyone in the business, is a catalyst for change which eventually will help create better solutions. It is the belief for the better that provides drive and motivation even in the "darkest moments." That energy also drives success. You need to convey that belief to partners, investors and of course to the team. At the same time, more limited resources force you to focus and think smartly and take away complexity. Especially during these times, the value of partnership becomes more obvious and helps to master the situation. This should not be forgotten in better times.
In summary: Smart focus, partnership and fight for your beliefs!
Ricardo (Destinia): Stay focused, be relevant and work on things that don't scale.
A time to stay focused, work on the product and on our international exposure. Trying to open new countries from a marketing perspective and trying to be more relevant in our main source market – Southern Europe and some countries in South America.
We're hoping the recovery will come earlier than expected and that customer preferences will be relatively similar to those before Covid-19.
Brett Dyason (Hepstar): "@Marc (CheckMyBus), we have also been hearing about potential shifts in travel distribution between air vs train and bus travel. During the Covid-19 period we have seen an increase in demand for bus and train travel, do you think this will continue in the post covid world?"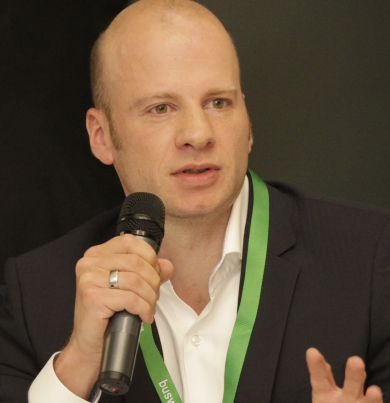 Marc (CheckMyBus): 100% sure it will. While pre-Covid still 85% of the tickets worldwide were sold offline, digitalisation moves at light speed now. This means offers will be more easily accessible and in better quality. At the same time, domestic or short-distance cross-border travel will become more relevant. We saw behavioural changes already this summer. Also, the requirement for sustainable mobility won't go away – it will accelerate, taking a share from private cars. In all these areas, bus or train travel has a sweet spot there with low prices, good comfort and low emission.
Digital transformation and understanding evolving customer needs could not be more crutial as we look forward to the recovery of the travel industry. The world today is very different to the world we once knew and the implications of Covid-19 are going to be far reaching. We are likely to see significant shifts in corporate and leisure travel buying behaviour. Their has been quite a bit of online content of late indicating corporate travel is likely to shrink in the post Covid-19 world due to the adoption of Zoom and MS teams for business interactions and leisure travel is likely to increase with remote working lifestyles coming into the play and the geniune risk of future global lockdowns.
Brett Dyason (Hepstar): "@Ricardo (Destinia) could you elaborate on some of the data driven initiatives Destinia is working on to drive more relevant customer offerings. In particular It would be interesting for you to shed some light on the dynamic packaging functionality the team has built / is in the process of building."
Ricardo (Destinia): We started with our Data Science team in 2018. It's easy to do something with data, but sometimes it can be complicated to measure the real impact.
We've been working in two lines: First, using data to make better decissions in our back office, in our caches, in our payment processes, in how we request through APIs to our suppliers and how we collect and mantain this data. Second, in the front with customers, basically in our dynamic packaging solutions, trying to personalise the display and offer the best ancillaries/products and pricing.
Both business lines are based on the customer's previous behaviour and the behaviour of similar customers – using techniques of similarity matching (to identify similar individuals based on data known about them), clustering, profiling or co-ocurrence (what items are commonly purchased together?).
We're in a continous on-going model or A/B testing model, but it is a path that you have to take in order to obtain value in the medium-term.
Brett Dyason (Hepstar): "@Ricardo (Destinia) have you seen any interesting changes in your target customer profiles and booking preferences (pre Covid-19 vs the Covid-19 world)?"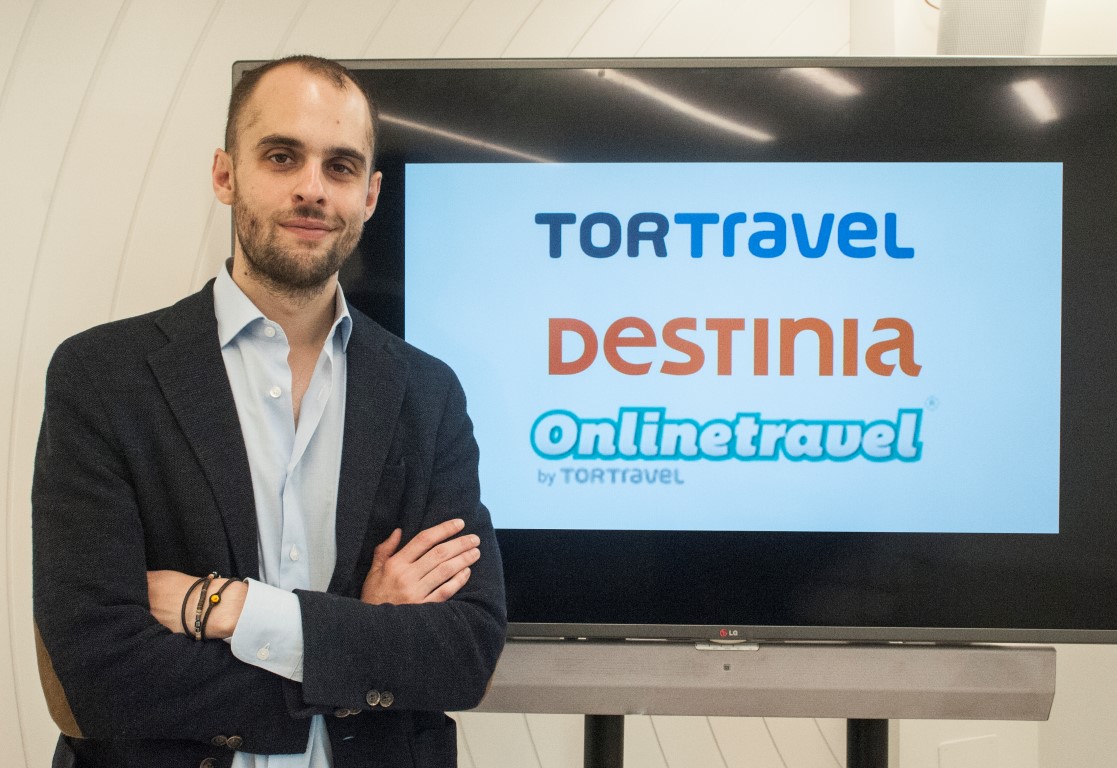 Ricardo (Destinia): With no doubt there has been a change in the customer behaviour and in our target customers in the last months. We're selling more last minute tickets than ever, to a younger target audience than before, probably due to older people typically being more cautious with Covid-19.
It's quite obvious that we're in an incredibly tough time; however; it feels like a lot of people may be overreacting in some ways. We, the travel industry, could be overestimating the impact of this situation in the customer behaviour in the short-term and underestimate the effect in the long run.
I'm pretty sure the recovery will come earlier than expected and the customer preferences after the recovery will be quite similar to the ones we had before.
Brett Dyason (Hepstar): "@Marc (CheckMyBus) how do you use analytical data to understand consumer behaviour and support decision making?"
Marc (CheckMyBus): As a meta-search, one of our USPs is that we give our partners full access to the user by having the check-out on their page, which supports them to create loyalty to their brand. This somewhat limits our data in this area. However, thanks to our coverage, we have the full set of mobility data for buses in most regions of the world. This allows us to see trends and also help our partners to improve their offerings and network. At the same time, we improve and develop our product fully based on user signals.
Brett Dyason (Hepstar): "@Ricardo (Destinia), to a degree the pandemic may have levelled the playing field, provided opportunity for disruption or may have forced everyone to re-evaluate their strategies. How do you monitor and identify these shifts in consumer behaviour and what strategies are you deploying to ensure your product shifts with consumer behaviour?"
Ricardo (Destinia): In the wild world of online travel, I guess the 'scale at all costs' strategy is no longer as valid – rather, profitability and efficiency are coming to the fore.
I guess a lot of people may be overreacting in some ways in the current situation and overestimating the change in preferences of cusomers after the pandemic. But there are some ideas in which I guess all of us can agree, and one of them is that online sales are going to take a significant part of the pie from offline/retail sellers.
After the pandemic it's quite possible that the competitive landscape could change significantly. Although nobody wants to speak about "price", with less companies and more direct sales, competition is going down and price is going to be more important than ever.
For me the most important point during this strange time is not the number of daily bookings, these are only one variable that I have to take into account. We have to focus on our competitive position. The travel pie will be smaller, but how big will our piece of it be? Will it be bigger? For me, the important point is try to make our portion bigger and try to be ready for the day after the vaccine.
Brett Dyason (Hepstar): "What impact will Covid19 have on supplier pricing? Will prices remain stable or do you see changes over the short, medium and long term @Marc (CheckMyBus)?"
Marc (CheckMyBus): During the summer recovery in Europe we saw very different price strategies. Due to spaced seating or limited offers on certain routes, some operators successfully increased their pricing. In other areas, prices stayed low and there was intense competion to fill buses. Different to several train companies, which are often supported by the state, most bus businesses are fully private and have to make money.
Personally, I think that dynamic pricing, which is not widely used in our vertical, will become more important and business critical as well. This summer in recovery, I expect average prices to start low. Prices will stabilise, and on certain routes, could even slightly increase with overall market growth. Especially outside Europe I expect a strong shift to online booking which will allow companies with a strong setup here to fill their buses better and offer more competitive, although dynamic, pricing.